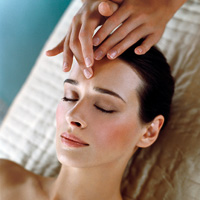 Elemis
Elemis is the leading luxury British spa and skincare brand. The successful combination of natural active ingredients with cutting-edge technology has enabled Elemis to bring to market some of the most influential anti-ageing products & professional spa-therapies the beauty industry has ever seen.

Elemis brings you a premium product combined with the highest quality therapy. The truly incredible Elemis spa-therapy menu has been created to respect the body's complex physiology & work in synergy with the skin, body & mind. Feel & see the difference.

Designed to subconsciously stimulate all your senses, you will enter a luxurious blend of exotic cultures, colours & textures from around the world. An Elemis treatment is guaranteed to offer outstanding results.
Elemis Advanced Anti-ageing Facials
Targets: Fine lines | Wrinkle depth | Dull skin tone



Tackles fine lines and wrinkles with clinically proven* age-defying bene fits of marine charged Padina Pavonica and Red Coral. Targeted massage encourages optimium cellular function for nourished, younger looking skin.


*Independent Clinical Trials


Price: £83.40
Targets: Ageing | Dull skin tone | Uneven skin tone | Lacklustre skin



Clinically proven* to target the signs of ageing and uneven skin tone, this pioneering precision treatment uses layers of enzymes for powerful exfoliation and renewal. A new start for smoother, younger-looking skin.


*Independent Clinical Trials


Price: £81.90

Targets: Lack of definition | Sagging skin | Ageing



Powered by breakthrough technology, this facial helps restore the architecture of the face using the potent nutrients in plant actives found to help support the extra-cellular matrix. Creates a profoundly sculpted, youthful effect.
Price: £83.40

Targets: Dull skin tone | Pigmentation | Ageing

Restores even skin tone, targeting unwanted areas of pigmentation. Encapsulated Vitamin C acts as a potent brightener, inhibiting future pigmentation. The result is a more even, colour-corrected and illuminated complexion
Price: £76.00

Targets: Tired Skin - look like you've had 8 hrs sleep!



Target tired skin with this radiance-restoring Peptide 24/7 facial. Powerful botanical formulations, exclusive to ELEMIS, are combined with specialist massage techniques to replenish skin with a well-rested glow.
Price: £83.40

Targets: Stressed skin | Dull skin tone | Toxin build up



Magnesium, Potassium, Zinc, Vitamin A and E form a mineral army to jump-start tired and exhausted skin. An amino active mask helps restore lost moisture, deeply nourish, detox and pack the skin with powerful, energising nutrients. Clinically proven*
Price: £81.90

Targets:Surface Dryness | Hydration


This soothing facial intensely nourishes the skin, whilst smoothing the appearance of fine lines and wrinkles for a fresh, dewy look. Ideal for all skin types especially sensitive skin.
Price: £50.40
Targets: Irritated Skin | Skin Breakouts


Deeply cleansing to draw out skin impurities, this facial will help reduce unwanted shine, refine the pores and treat skin breakouts.
Price: £50.40
Treatments are recommended every 3 weeks.

Elemis courses available pay for 5 get 6th free (paid in advance)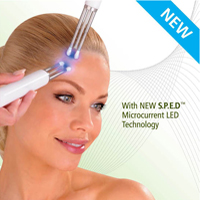 CACI SYNERGY
Non-Surgical Face Lift Treatments
Scoring a perfect 10/10 from the Daily Mail, the CACI Synergy is the newest and most advanced system on the market from CACI International. This revolutionary CACI Synergy treatment offers the newest technology in anti-ageing innovation by combining LED light and micro current therapy for better and faster skin rejuvenating results. The dual action of the LED light therapy & S.P.E.D (Simultaneous Photo Electrical Delivery) micro current technology stimulates tissue regeneration & encourages collagen production. Re-educating and lifting the muscles of the face as well as targeting the main visible signs of ageing.
For optimum results 2 treatments per week are recommended. A luxury treatment combining all aspects of the new CACI Synergy system for
facial toning, leaving a youthful and radiant complexion. Comprising of CACI's non- surgical facelift and ultrasonic peeling, orbital microdermabrasion, wrinkle comb and nourishing hydromask, this is the ultimate treat for your skin.
(Course of 4 = £400 (recommended one per 1 - 2 weeks))
Price: £125.00
CACI's breakthrough S.P.E.D technology is used to lift and tone the facial muscles whilst dramatically reducing the appearance of fine lines and wrinkles leaving a more youthful appearance and clear, glowing skin.
Course of 6 = £370 | Course of 10 = £583
Price: £68.00
Combines the CACI Synergy Classic with S.P.E.D with the Jowl Lift for a fantastic
firming and toning experience.
(Course of 6 = £430 | Course of 10 = £680)
Price: £83.00
Designed to lift, firm and refine facial contours using S.P.E.D technology to
specifically target muscle laxity around the jawline.
(Course of 6 = £195 | Course of 10 = £304)
Price: £38
S.P.E.D technology is used to target hooded eyelids, fine lines and wrinkles whilst serum-filled rollers and a nourishing eye mask tackle puffiness and dark circles, great for those with tired eyes. (Course of 6 = £216 | Course of 10 = £360)
Price: £43
Combines the CACI Synergy Classic with S.P.E.D with the Jowl Lift & Eye Revive
for a total firming and toning experience.
(Course of 6 = £365 | Course of 10 = £580)
Price: £65.00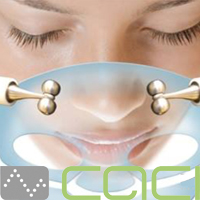 This treatment uses the wrinkle comb and LED red light therapy to plump out the top and bottom lip lines leaving lips looking fuller.
Price: £16.80
This incredible hydrating mask infuses the skin with powerful ingredients: collagen, hyalauronic acid, vitamins C & E and is delicately fragrant with damask rose.
Price: £16.80
Working on specific problem areas, the wrinkle comb plumps and hydrates
providing a needle free alternative to collagen injections or other dermal fillers.
Price: £16.80
Gently removes the dead layer of skin which significantly reduces skin imperfections such as pigmentation, age spots, wrinkles and impurities.
Price: £16.80
Effectively and painlessly tackles harsh facial imperfections such as lines and wrinkles, sun damaged skin, acne scaring and pigmentation.
Price: £16.80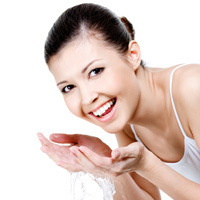 Permanent Make-Up Enhancement
There are hundreds of reasons to choose permanent make-up. From convenience to confidence, more & more people are turning to permanent make-up because it can dramatically improve their quality of life.

Linda of Ambers has been a permanent make-up practitioner for over 21 years. Linda is a highly trained & experienced practitioner. Her artistic eye & technical ability means she is able to use pigment so well that it blends with the skin beautifully & naturally & is no more painful than having your eyebrows tweezed.
£55.00 (to be paid on booking)
£430.00
From £230
* A consultation booking fee of £55.00 is taken on booking your consultation, which takes approx 1 hour. This is redeemable against the cost of your deposit on booking.
Book your treatment by email
Stating the treatment, and times you are available please? I am not open every day, however will do my best to work to find you an appointment to suit you?
Click here to book